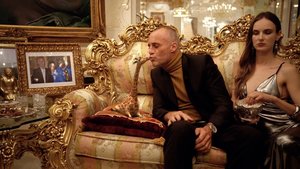 Over the course of almost 20 years, Ross Lacy has worked with every major advertising agency and production company worldwide.
Ross Lacy Casting has been leading the pack in commercial casting ever since launching in 1996. We've been responsible for casting seminal spots and launching unforgettable campaigns. We have cast over 3,000 commercials, many of which have won Clios, Cannes Lions, and have been featured in the pages and on the cover of Adweek.
Taking part in the creative process and bringing clients' concepts to life is our passion. Specializing in comedy, dialogue, beauty, and kids, we also cover everything from Spanish language and voiceover to real people.
Ross Lacy Casting stays current with the ever-changing landscape of talent, providing incredibly unique choices for our clients. We view each project as a different, distinct job, each requiring its own strategy for finding and auditioning the best talent.
From highly distinguished and award-winning directors to edgy indie and music video directors, Ross Lacy Casting has an impressive list of highly selective clients who seek us out for our attention to detail, ability to anticipate needs, and endless passion for finding the perfect talent for each spot.
Please take a look at our work. We hope it speaks for itself.